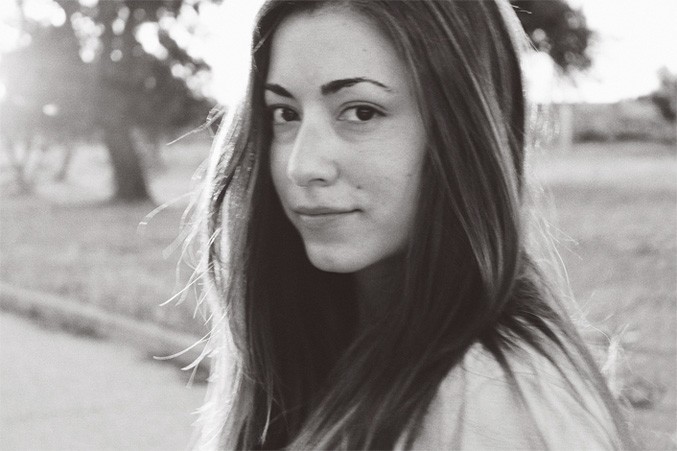 Bio
Ana Santos (1985, Salamanca, España)
El dibujo y la pintura ha sido su pasión desde niña. Licenciada en Bellas Artes en Salamanca, allí se especializó en Dibujo y Diseño Gráfico (2003-2008). Más tarde residió en Madrid donde estudió Creatividad Publicitaria y Diseño Web.
Desde siempre ha sentido especial debilidad por el retrato, la figura humana, los animales y la naturaleza, preferencia que se deja ver especialmente en sus proyectos más personales, en ocasiones, con un pequeño toque de fantasía.
Trabaja sobre todo con técnicas tradicionales, intentando estar en continua evolución, investigando y experimentando con técnicas y motivos diferentes.
En algunos de sus trabajos combina lo analógico y lo digital, pero no quiere perder nunca la parte más artesanal del proceso que tanto disfruta e intenta que se plasme en cada una de sus obras.
Además de desarrollar su propio universo, compagina su trabajo como ilustradora para editoriales, agencias de publicidad, trabajos por encargo para distintas marcas y particulares y además imparte talleres de dibujo y pintura.
---
Drawing and painting has been her passion since she was very little. She graduated in Fine Arts at the University of Salamanca, where she specialized in Drawing and Graphic Design (2003-2008). Later she studied Advertising Creativity and Web Design in Madrid.
She has always had a soft spot for portraits, human figure, animals and nature as observed in her most personal projects – sometimes with a fantasy touch.
She mostly works using traditional techniques; trying to keep evolving, investigating as well as experimenting with different materials and motifs.
She combines analogical with digital means in some of her works; however, she remains persistently faithful to the craftsmanship of the manual processes which she very much enjoys, as reflected in each one of her creations.
In addition to developing her own universe, she combines her work as an illustrator for publishing houses and agencies, creating for different brands as well as private clients, with her daily work running Drawing & Painting workshops.
Ha trabajado para / Worked for:
Penguin Random House / Roca Editorial / Editorial Planeta / Editorial Hoja de Lata / Grupo SM / Harper´s Bazaar / Museo Thyssen – Bornemisza
Domestika / Cuquilands / La Fábrica de Porcelana / Bacoa / Loterías y apuestas del estado / Schweppes / Elle /Amazon Prime Video
Puedes seguir su trabajo en / You can follow her art in :